Watch More Anime
Skip intros, outros, and more using the largest community driven timestamp database
Anime Skip Player
The Anime Skip Player is a browser extension that replaces the crappy video players from the top anime streaming services with a custom one that lets you skip intros, change the playback rate, and more!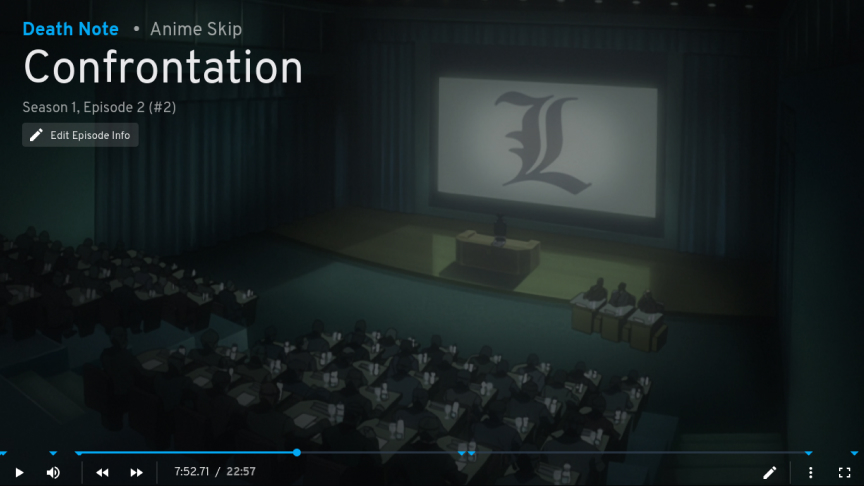 Auto-skip Timestamps
Don't want to watch intros? You don't have to move a finger. Anything you don't want to watch is automatically skipped
Advanced Player Controls
Playback speed up to 4x, advance between timestamps, 4 levels of fast forwards and rewinds
Custom Keyboard Shortcuts
Over a dozen fully customizable keyboard shortcuts for navigation, volume, fullscreen, and more!
Standardized Experience
Regardless of where you're watching anime, you'll get the same, beautiful video player with the same, awesome features
Supported Services
Anime Skip is not affiliated with any of these services
Recently Added Episodes
BetterVRV episodes do not show up on this list, you can view those here
+
Anime Skip API
Anime Skip provides a GraphQL API for devlopers to use to integrate timestamps into your own applications.
To get started, head over to the API documentation.